This is not the first article that I have written about bathroom accessories. But I like to think that every article I write is unique in its own way. Because I try to find new products to introduce to you every time. And I do believe that I have not repeated myself yet. So here I am with another attempt at helping my readers on their way to a more beautiful and improved home.
And we are going to take another look to the bathroom in our homes. Since no house is without one. And I want you to take a moment and think if your bathroom is truly as organized as you'd like. If not, then this article will do you a lot of good. Because we are all about how to better organize in today's article.
Simple, clean, and neat…bathroom accessories
So, if we are talking about organizing, I have selected a few special pieces to aid us in this endeavor. And in order to keep everything in this theme, all of today's pieces fit a certain pattern. They are all simple, consisting of one or two colors, at the most. They have very simple or no pattern. And they will fit any design, only improving on it. Just see for yourself and pick your favorite!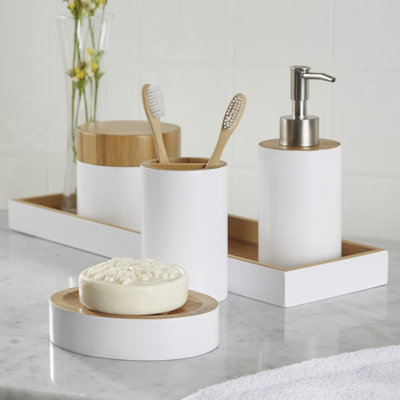 Rousseau 6-Piece Bathroom Accessory Set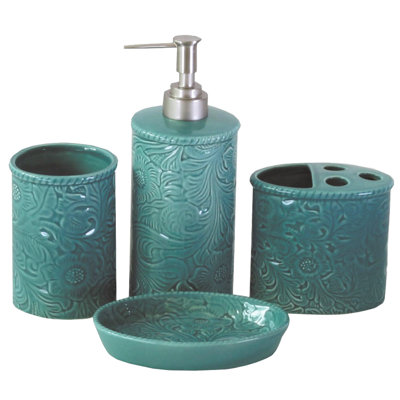 Bessie Savannah 4-Piece Bathroom Accessory Set Color: Turquoise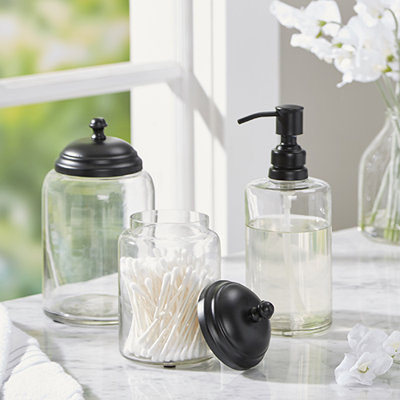 Fielding 3-Piece Bathroom Accessory Set

Solisia 4-Piece Bathroom Accessory Set Finish: Gold

Hardy 4-Piece Bathroom Accessory Set

Elegant and Stylish Bamboo 4-Piece Bathroom Accessory Set