…And make your bedroom light and practical at night.
It's been a while since I've started writing an article with a rime. Or started writing an article at all. But I hope you will excuse this period of inactivity of mine. And have a little patience. Because I promise that I am back. And not just me. But I come with more products for us and our homes. So take a moment and think about what you want to improve inside your home. Because I have or will probably write about it. And, why not, feel free to tell me what to write about. I welcome all comments and suggestions.
But, until then, I come with my own idea. And I want today, for us to take a peek inside our bedrooms. Because I have discovered a few plain and white nightstands which I think you might end up loving.
Plain and simple…
First of all, I have to mention that I am a sucker for simple or even minimalist bedrooms. I believe that in order to get a good night sleep, you have to have a bedroom that inspires that feeling. So how do we achieve that? By making the bedroom a place that is quiet, calm, and not at all distracting. Many experts recommend that we keep the bedroom a strictly sleeping zone, eliminating other activities as much as possible. The ideal is, said by many to be, a single bed inside a proper lighted and aired room, which should not be used for anything else.
But until we get to that ideal place, we have to adapt. And this means keeping other things besides the bed in this room. And a nightstand is not a bad idea. It can be very practical to keep your alarm clock, the book you read before going to sleep, a table lamp, or anything else you can think of. Many of us have different sleeping rituals which may or may not require small objects to have around us. And sometimes you have to have somewhere to put them.
…white nightstands
And I, having my own little bedtime rituals, decided to take a look and check out some beautifully simple white nightstands. Why white? Because I think that it's a non-color that will always inspire cleanliness and neatness. Both of which are required in a relaxing bedroom. And it is the most simple one to pick if you are deciding on how to color your bedroom.
It goes very well with natural wood, it plays well with other colors, it doesn't crowd up the place and it will bring a good amount of light inside. So here are my top choices for simple, plain, and white nightstands. Hope you enjoy and like them as much as I do.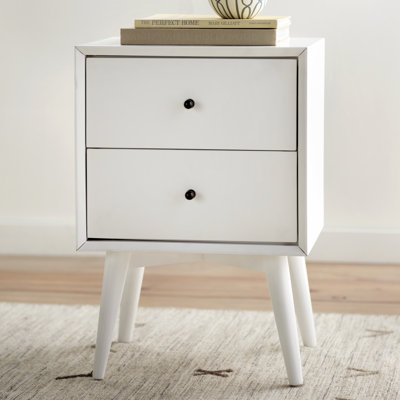 Parocela 2 Drawer Nightstand Finish: White
Paducah 1 Drawer Nightstand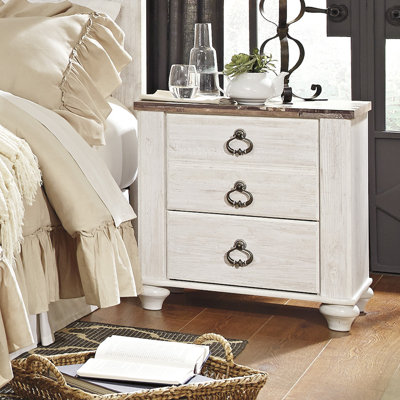 Pancoast 2 Drawer Nightstand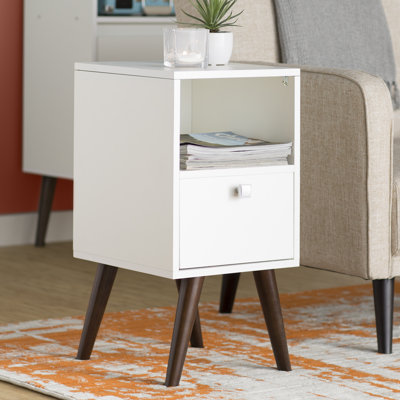 Carneal 1 Drawer Nightstand Finish: White
Genoa 2 Drawer Nightstand Color: White
Cobb 2 Drawer Nightstand Finish: White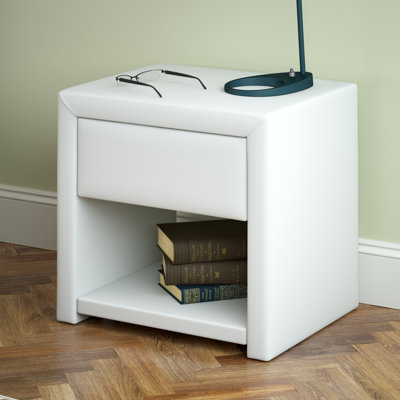 Jenson 1 Drawer Nightstand Color: White